Insurers need a single view of customer communication to improve customer experience
The customer experience (CX) has overtaken product and price as a key differentiator in the battle for customers. This is especially significant in the insurance sector, where a historical focus on risk has sometimes led to a neglected CX.
It is therefore essential for insurers to build digital capabilities that deliver seamless customer journeys and hyper-personalized experiences. This will ensure they remain competitive in the digital-dominated future. And they can use digital communication channels to achieve this.
"Engaged customers are six times more likely to try a new product or service from their preferred brand, four times more likely to have referred a brand to their friends, family and connections, and twice as likely to make a purchase with their preferred brand, even when a competitor has a better product or price." ~ Rosetta
Get the white paper to learn how insurers can improve customer experience with a single view of customer communication.
Key points discussed:
Why insurers need a single view of customer communication
Customer touchpoints, journeys and life cycles
The critical role of communication
Why is personalized communication so important?
The risk of a fractured CX
Chasing a seamless, consistent experience
How Striata can help
Have a read through some more of our great resources – with a specific focus on how a single view of customer communication can prevent a fractured digital communication CX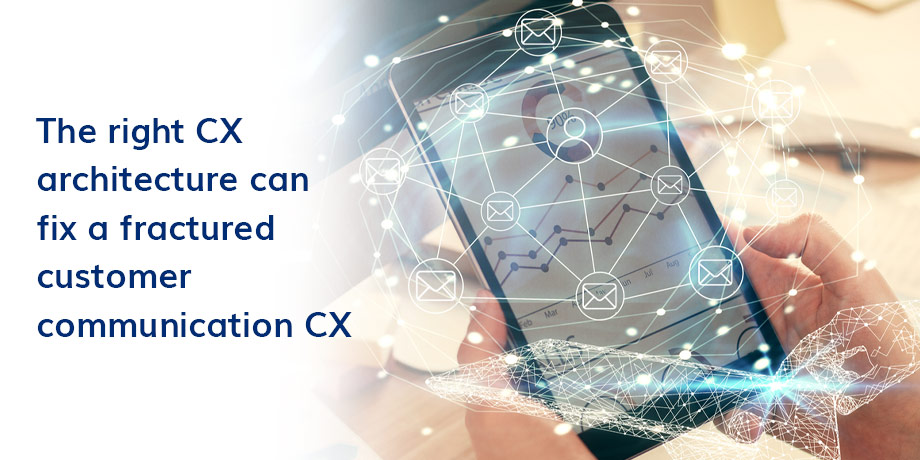 Designing a CX architecture for a consistent CX across all customer communication
Read how the right CX architecture can fix a fractured customer communication CX by enabling a single view of customer communication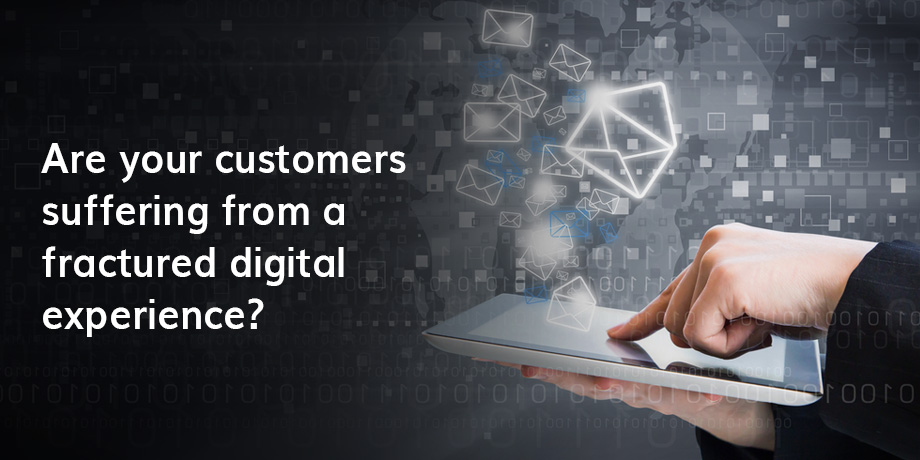 How to tell if your company's digital CX is fractured
Misaligned communication may be impacting your customer experience. Read further for valuable insight into recognizing when your digital CX is fractured.
Webinar: Is your CX being fractured by inconsistent messaging?
Watch our webinar to learn how to align all your customer communications to extend your brand and ensure a great customer experience. With real world insights from one of our global customers.