Striata's Email Builder makes creating awesome email templates quick and easy
Published on 31 May 2017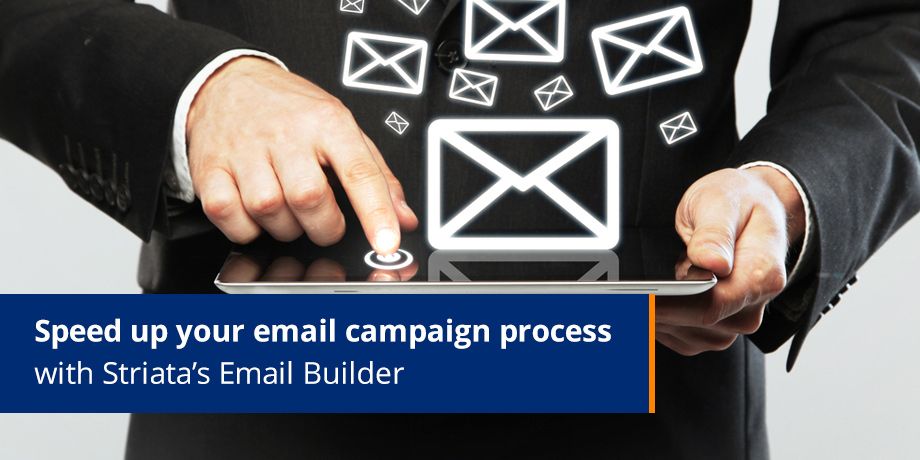 We've amassed years of experience in creating email templates that work. Now you can use our theme-based template editing tool to create the template you want in the least number of clicks.
Introducing: Email Builder
See how you can achieve fast campaign turnaround times and keep control over your brand's digital identity.
Why use Striata's Email Builder?
It gives you the power to…
Generate email and web templates without the help of an HTML developer
Break free from reliance on designers for every campaign
Manage your CI through preset layouts and limiting who can edit resources
Be the master of your own lead times
Be nimble and quick to market
Enforce email best practice through the definition of the theme
Control who has access to your themes and layouts at project level
Makes you more efficient by …
Saving you time and effort per campaign
Making your team more responsive to internal requirements and market changes
Using pre-installed themes that are already well tested across email clients